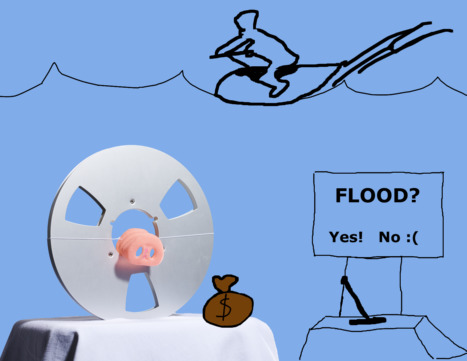 Hard Rain
After laughing ourselves silly watching the comedic genius that was the oddly shaped nugget on Robot Quaid in The Adventures of Pluto Nash Jason and Jon decide to investigate what other head shapes Randy Quaid is capable of using. Naturally a flooded mid-west town is a great place to utility heads. Diving Bell heads, drill heads, nose cone heads... so Jon and Jason jump into the regularly scheduled Hard Rain and the ensuing flood in the basin city of Huntingburg, Indiana.
Show Notes
Jon Review:
"Hard Rain" is a B Sci-Fi Movie executed at a C Level. Down
Jason Review:
Down. "Hard Rain" would be better if it de-emphasized the flooding and focused on the caper. This movie just isn't very good.