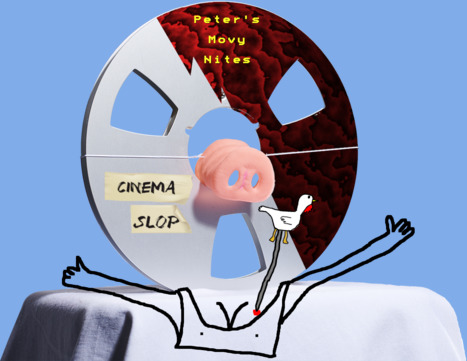 Side Slop: Murder Rock
At the intersection of Dance, Prog Rock and Horror sits a lonely figure. His name is Fulci and he is ready to party. This week Jon is joined by the infamous Peter of Peter's Movy Nites fame to have a shared hallucination guided by "Brujo" Fulci who oversees as they bask on the Murder Rock and let its psychedelic fumes over take them.
Show Notes
Film Title:
Side Slop: Murder Rock
Jon Review:
Had I been watching this in a group I would go up but sadly I was alone and I take it out on this movie by giving it a "Down"
Special Guest Peter Review:
Hovering in the nether region between an up and a down finally I settle on "Down"